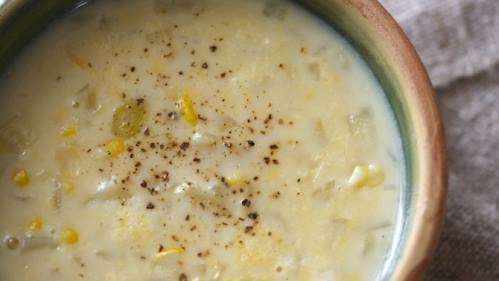 Ann Vickers, Auberge le Vieux Presbytère Inn, Bouctouche, NB
Local ingredients at the Bouctouche Farmers' Market:
fresh corn from Michaud Farm (Bouctouche) and fresh potatoes from Les Digues Farm (Grande-Digue)
Ingredients
1/2 cup white wine (optional)
3 slices of bacon, cut in small pieces
2 tablespoons of butter
1 small onion, finely chopped
1 celery stick, finely chopped
1/2 sweet red pepper, finely chopped
1/2 sweet green pepper, finely chopped
2 tablespoons of flour
3 cups of chicken broth
1/2 teaspoon salt
1/2 teaspoon pepper
1 1/2 cup corn kernels
1 1/2 cup pureed corn
1 medium potato, cut into cubes
1 cup 35% cream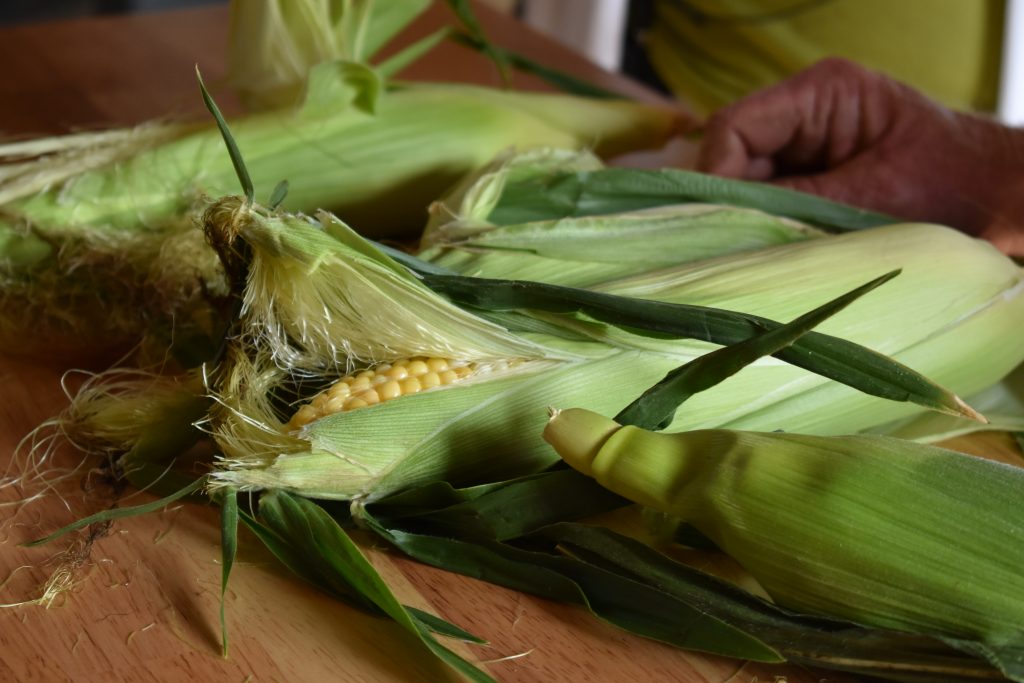 Preparation
Cook the bacon until crispy in a saucepan. Remove bacon but leave grease in saucepan. Add butter, onion, celery and peppers and cook until tender about 10 minutes.
Add flour, mix with vegetables. Cook for 2 minutes. Add broth and wine and bring to a boil. Add salt, pepper, corn kernels, corn purée and potato. Reduce heat and simmer for about 15 minutes or until potato is tender.
Add cream and bacon, stir.