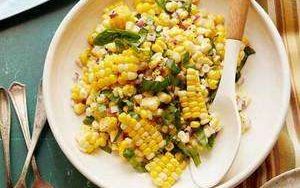 Ann Vickers, Auberge le Vieux Presbytère Inn, Bouctouche, NB
inspired by "Barefoot Contessa"
Local ingredients at the Bouctouche Farmers' Market:
fresh corn from Michaud Farm (Bouctouche), cider vinegar from Marcel Goguen Farm (Cocagne) and basil from various farms
Ingredients
5 ears of corn
1/2 cup diced red onion
3 Tbsp. cider vinegar
3 Tbsp. olive oil
1/2 tsp. salt
1/2 tsp. ground pepper
1/2 cup chiffonade of fresh basil *
* chiffonade of basil: stack, roll, slice.
Stack the leaves on top of each other, gently roll them into a cigar and then use a sharp knife to slice them into thin ribbons. Nothing more than that!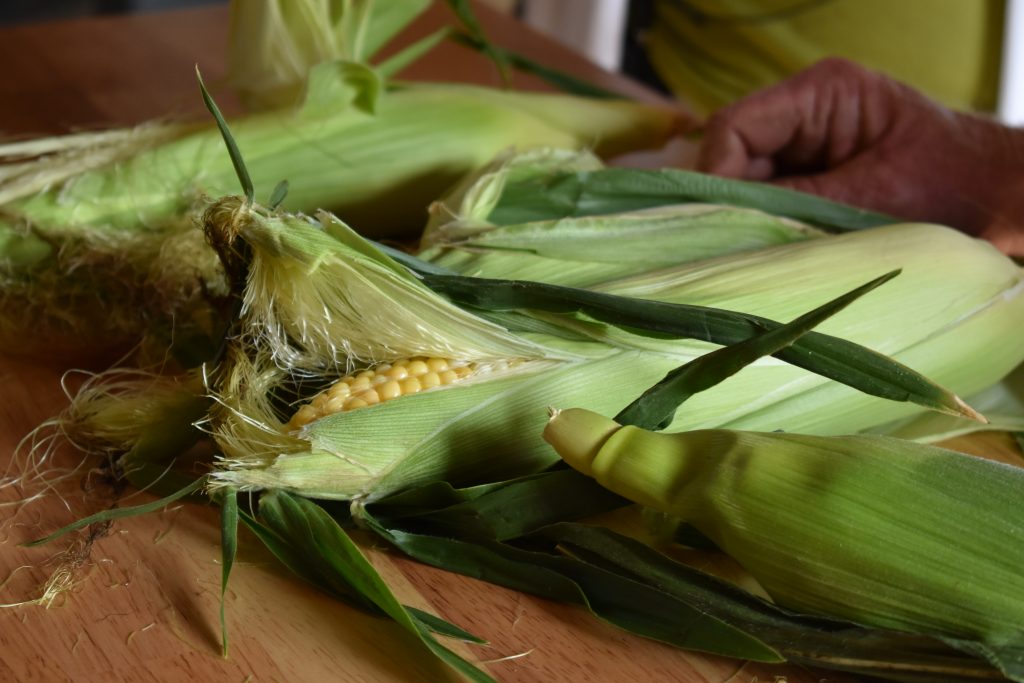 Preparation
In large pot of salted water, cook corn for 3 minutes (just until starchiness is gone).
Drain and put in ice water to stop cooking. When cool, cut the kernels off the cob.
Toss the kernels in a bowl with everything EXCEPT the basil. Just before serving, add basil and adjust seasonings.
Serve cold or room temperature.