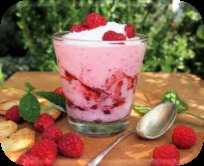 Inspired by Diane Savoie, Culinary Artist with fresh local raspberries at Eddy Williams Farm in St-Antoine, NB
Ingredients
2 cups raspberries
2 tablespoons granulated sugar
2 cups whipping cream
¼ cup confectioners' sugar (powdered sugar)
1 teaspoon vanilla extract
Makes 4 – 6 servings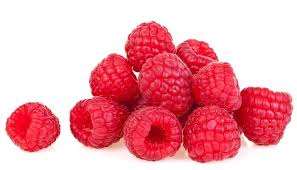 Preparation
Puree 1 ½ cups of raspberries in a food processor or blender with the 2 tablespoons of granulated sugar.
In a large bowl, add the cream, confectioners' sugar and vanilla extract. Mix with an electric hand mixer or whisk by hand until stiff peaks form.
With a rubber spatula, gently fold in ¾ of the pureed raspberries into the whipped cream mixture, leaving visible swirls. Gently fold in the rest of the puree but be careful not to overmix. Spoon the fool into 4-6 glass cups or small bowls. Top with additional raspberries and serve.