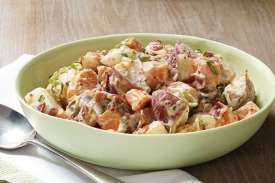 Recipe by Fernande McFadden & Céleste Boulay – Programming Committee
Ingredients
4 cups small potatoes cubed
1 (or 2) large sweet potato peeled and cubed
1/4 cup diced red onion (or more)
Diced green onion
1 cup mayonnaise or more
2 Tbsp. sugar
1 Tbsp. white vinegar
Salt & pepper to taste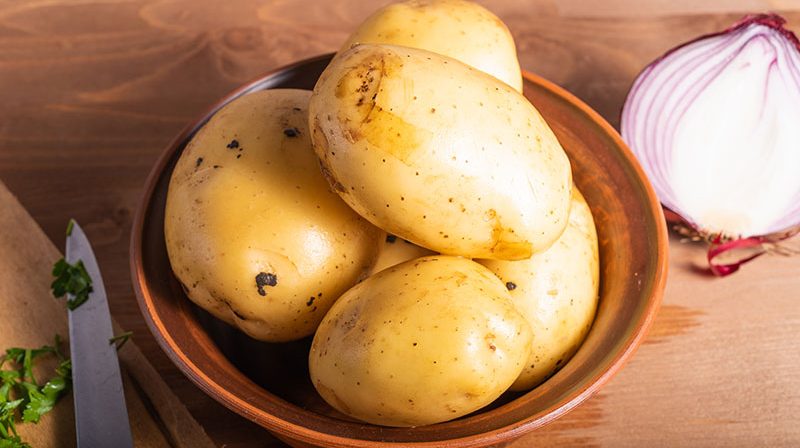 Preparation
In large pot of salted water, cook potatoes until softened (approx. 15 minutes).
Drain and put potatoes in fridge until cold.
Mix well all the other ingredients with the mayonnaise and add to potatoes. Mix together with potatoes.
Add salt & pepper to taste.
Serve the potato salad immediately or store in fridge until ready to serve. The potato salad gets even better as it sits overnight.
PS: You could add celery, peppers, dill seeds, boiled eggs, etc….